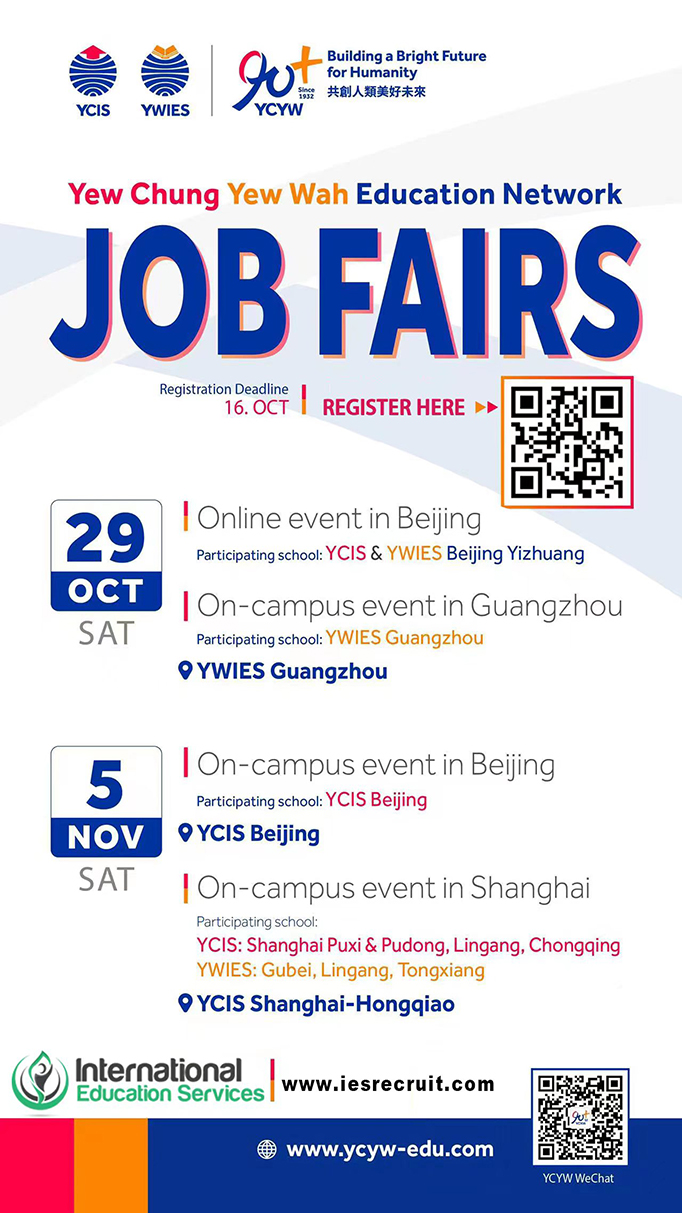 Yew Chung Yew Wah Job Fair 2022
Yew Chung Yew Wah Education Network is pioneer in global education rooted in Hong Kong, bring together the best of East and West. Since the establishment of our first school in 1932, we have continued to forge new education paradigms in Hong Kong, Mainland China and around the world. Our holistic education spans from infancy to tertiary, providing a vibrant learning environment to the nurturing of future global citizens.
Yew Chung Yew Wah Education Network provides quality education to students through its network of international kindergartens, primary and secondary schools and a college across Hong Kong, Mainland China, Somerset in the UK and Silicon Valley in the US.
Mark your calendar for YCYW Job Fair 2022!
🗓 Come join their job fair, where you will get the opportunity to meet the school leaders and current employees from across their China-based YCYW schools. If you are:
🔹 Professional with valid teaching credentials (PGCE, PGDE, QTS, SACE, teaching license issued by your home country.)
🔹 Passionate about education
🔹 Proactive, collaborative and team-oriented
🔹 Open-minded and willing to face challenges
🔹 Seek for professional development
Then you are the one whom Yew Chung Yew Wah(YCYW) is looking for!