Concept-Based Inquiry in Action: Promoting Deeper Understanding
Date: June 18th, 2022
Time: 9:00 - 10 am
Location: Online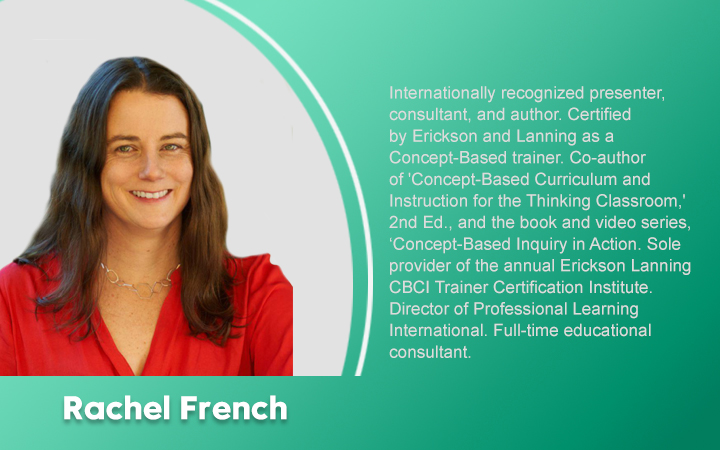 What you are going to learn
How can we design learning to achieve synergistic thinking between the factual and conceptual levels?
What instructional strategies support conceptual thinking?
What does Concept-Based Inquiry look like in the classroom?
What role does the classroom environment have in fostering a culture of conceptual thinking?
Course description
Unlock the power of a Concept-Based Inquiry approach in your school or classroom to engage students as learners capable of building understanding and making meaning for themselves.