Exploring Student Agency in Schools: A Workshop Recap.
A brand-new year ahead - IES is sharing some great news!
Happy day to you teachers and school leaders.
Welcome back to school!
We hope you all are back in the swing of things, with, renewed vigour and expectation and a myriad of exciting things to look forward to. Let us share one of ours!
Last week, IES proudly presented a very productive and engaging workshop on agency, at St Peter's School, in Haikou, China, where teachers were given a platform to explore student ownership in an educational context. The workshop was held at their request and explicitly tailored to meet their specific needs.
The two-day workshop delved into the fascinating world of agency and its place in schools. Throughout the workshop, participants had the opportunity to explore a stimulating and thought-provoking education framework, to gain a deeper understanding of how agency is recognized and developed within an educational context, in the classroom and in the school.
Led by Narcy, an experienced IB educator, the workshop aimed to support participants in their understanding of learning and teaching in a transdisciplinary, concept-driven curriculum. The focus was on designing and implementing effective teaching practices within the school context and on empowering students for lifelong learning.
Let's dive into the concept of agency in education and why it's so important.
So, what exactly is agency?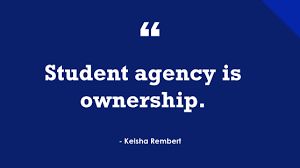 Agency basically means giving students the power to take control of their own learning journey. It's not just about sitting back and going with the flow - it's about actively getting involved in the learning process.

When students have agency, they become the drivers of their education. They make decisions, set goals, and take responsibility for their actions. This kind of empowerment helps them become self-directed learners, which is a skill that goes way beyond the classroom. It helps them develop critical thinking and problem-solving skills, and it gives them a sense of independence.

But agency isn't just about personal growth. It also plays a big role in keeping students motivated and engaged. When educators foster agency, they create an environment that encourages curiosity, exploration, and a real thirst for knowledge. Students become active participants in their own education, which leads to a lifelong love for learning.


So, as we explore the concept of agency in education, let's embrace its potential to transform the way we learn. By empowering students with agency, we're paving the way for a future where education becomes a journey of self-discovery and lifelong growth. It's exciting stuff!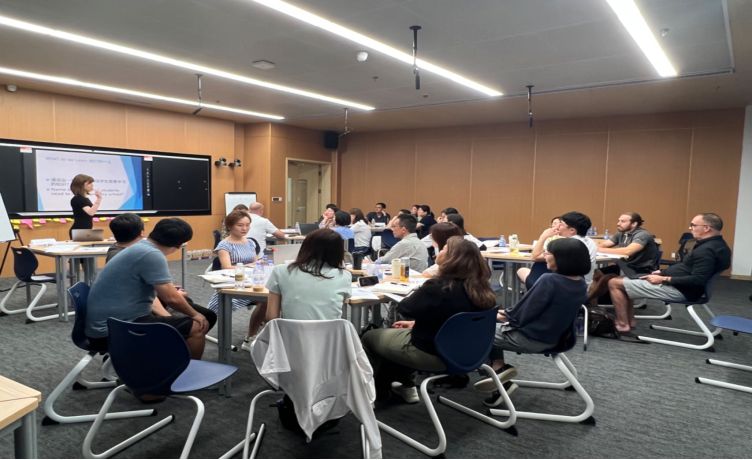 Workshop Overview

During the workshop, participants engaged in various activities and discussions to enhance their teaching capabilities as teachers.
Here are some key takeaways from the workshop:


1. Integrating Transdisciplinary and Disciplinary Concepts: Participants learned how to seamlessly integrate concepts, knowledge, and skills from different disciplines to create a coherent learning experience for their students.

2. Global Contexts for Learning: The workshop emphasized the importance of situating learning in global contexts, helping students develop an understanding of human commonalities through transdisciplinary themes.

3. Fostering Student Inquiry: Participants explored strategies to support students in initiating and engaging in their own inquiries, encouraging curiosity and independent thinking.

4. Reflection and Action: The workshop highlighted the significance of promoting student reflection and action in response to their learning, empowering them to apply their knowledge in meaningful ways.
5. Collaborative Relationships: Establishing, engaging, and maintaining collaborative relationships within the learning community were emphasized as crucial for supporting the well-being of all involved.

6. Inclusive Teaching Approaches: Participants were encouraged to select teaching approaches, resources, technologies, learning experiences, and assessments that are inclusive and effective for diverse students.
More about Narcy, our accomplished workshop leader.
Narcy, with her extensive experience as a PYP teacher, curriculum coordinator, and academic principal, brought a wealth of knowledge to the workshop. Her expertise in Chinese, inquiry, mathematics, and bilingual teaching practices enriched the discussions and activities throughout the two days.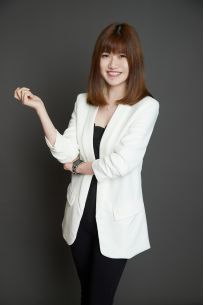 Holding a master's degree in sociology from Waseda University, Japan, Narcy brings a wealth of knowledge and expertise to the table. Narcy's impressive credentials include being the IB Field Representative in the IBAP region, an IB workshop leader, and other IB roles. Throughout her career, Narcy has held multiple roles in bilingual and international schools. These roles include PYP teacher, grade leader, curriculum coordinator, academic principal, and head of primary school. Her rich teaching experience spans across subjects such as Chinese, inquiry, mathematics, and more. Narcy's expertise extends beyond teaching. She has also been actively involved in programme implementation and management, particularly in the IB PYP integration of the Chinese national curriculum research and bilingual teaching practice.
With Narcy as the workshop leader, teachers were exposed to a knowledgeable and experienced professional who is dedicated to enhancing educational practices and promoting excellence in teaching and learning.

Something to look forward to, right?
The workshop followed a well-structured agenda, with sessions spread across both days. Participants had the opportunity to register and network during the morning registration period. Each day consisted of four sessions, with refreshment breaks and lunch provided to ensure a productive and energized learning environment.

Overall, the course provided a valuable platform for teachers, whether they were early years educators, primary years teachers, or those new to education. It was a fantastic opportunity for professional growth and development, allowing participants to reflect on their teaching practices and enhance their capabilities as educators.
And there's more!
Upcoming events in October and November include:
1.Carl Anderson in Beijing Keystone,
How Do You Help Students Learn to Write Well? Teach with Mentor Texts
Date: Friday, Saturday Oct 13th-14th, 2023
Location: Beijing Keystone Academy
2.Suzette Juliene, Online
Differentiated Learning in an Academic Diverse Classroom
Date: Saturday, Sep 16th, 2023
3.Rachel French in Shenzhen Shekou International School,
Date: 28th & 29th October 2023 - 8.30 am to 3.00 pm.
Location: Shenzhen Shekou International School (SIS) The Bay Campus
4.Dr Lucy Wang in American International School of Guangzhou, Concepts and Inquiries for Elementary and Secondary Chinese Team (open to public registration)
Nov 6, in-school consultancy (exclusive to ASIG staff)
Date: Saturday, Sunday Nov 4th-5th, 2023
Location: American International School of Guangzhou (Science Park Campus),
Our workshop leaders are education experts in their respective fields and have loads of useful ideas on how to improve teaching and learning in practice. Workshops can be customised to meet your school's needs.
Workshop registration is open to the public; you are welcome to register on www.iesrecruit.com
If you're interested in learning more about workshops like these or want to explore the world of agency in schools, feel free to reach out. We're here to assist you on your educational journey!
IES Mission & Vision
We endeavor to facilitate professional partnerships between international schools and educators. As such, we strive to offer transparency regarding schools and educators to help ensure ideal matches and the satisfaction of all of our clients.
Our vision is to unite schools and education professionals with the common goal of building school communities that value safety, inclusion, and integrity and guiding students to become well-rounded lifelong learners and global citizens.